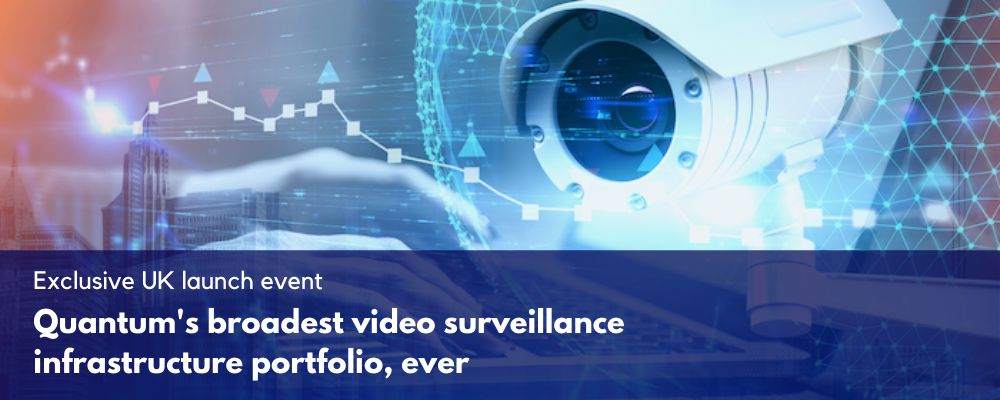 DATE TO BE ANNOUNCED SOON
Join us as we unveil brand new solutions optimised for managing video over its lifecycle. If physical security including video is critical to your business, for regulatory compliance, fraud reduction, and safety of your customers or personnel, you don't want to miss this event.

Introducing Quantum's broadest infrastructure portfolio, ever. These solutions redefine high performance for surveillance and physical security.
Nik Grove from ITHQ will talk you through the findings of our recent survey and how demand for better video surveillance drives innovation. Mike Koponen from Quantum will then give you a tour of the new solutions.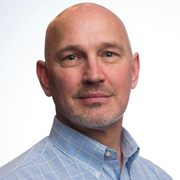 Mike Koponen
Product & Solutions Manager for Video Surveillance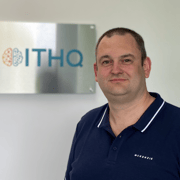 Nik Grove
Head of Hybrid Cloud & Video Surveillance Systems Expert

See how Quantum has advanced the most important areas of video surveillance with new features that deliver best ever:

Performance - the ability to capture thousands of highest resolution data streams without dropped frames

Reliability - secure infrastructures and zero data loss, even following a natural disaster
Scalability - grow on demand as more cameras are added in the future

Hyperconverged infrastrucuture (HCI) - super lean, resilient environment incorporating compute, storage, networking and virtualisation

These new solutions address all your major challenges and demonstrate incredible value.
Whether you're looking for an entry-level video recorder (NVR), or a large-scale server and shared storage deployment for tens of thousands of cameras, Quantum presents a cost-effective solution to meet your long-term video retention requirements.
Be the first to see these incredible solutions launched at our exclusive online event.
Sign up for the online event
Providing the best video surveillance and physical security solutions for the most regulated industries
Safer Airports
Modernise your airport security, surveillance and IT operations, to help protect travellers and airport staff, safeguards entry points, and centralises workload and system management.
Safer Campuses
Implement IoT, video surveillance and analytics technologies to improve security for all types of schools, colleges, universities and their campuses.
Safer Casinos
Monitor modern casino and gaming environments by optimising video surveillance, keeping IT operations well organised and efficiently supporting security and analytics workloads to reduce risk and improve returns.
Safer Cities
Deliver performance, resilience and simple scalability while integrating all IoT, analytics and physical security systems on a single platform to improve management and operational efficiency at scale.
Safer Transit
Protect commuters and staff, safeguards lines and platforms and improves security systems visibility while optimising video surveillance and improving overall IT operations.